From September, open Monday Evening!
The Miraflores Team Wish you a wonderfull Christmas and happy New YEAR . See You soon  😉
---
First Michelinstar for the Miraflores!
As you certainly heard, our Peruvian gastronomy was rewarded in the best way : we got one star in the famous Michelin Guide. I'm very proud of this unexpected gift. This prize promotes the gastronomic heritage of a whole nation. The essence of my restaurant is to make you discover my culture.
Dear guests, thank you very much for your support for 4 years. I appreciate your comments each time when you visit us. Dear suppliers, thank you very much for the quality of your products. Dear little hands, thank you for your help every time.
Thank you France, thank you dear inhabitants of Lyon to have adopted me, thank you Peru to be what I am.
Carlos Camino
---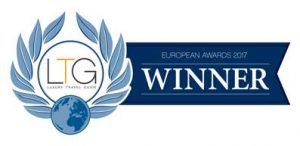 A Big thanks to "The Luxury Travel Guide London", which has decided to grant  the restaurant prices "Restaurant of the year 2017" european awards.  It's a great honor for us to receive this bonus rewarding long term effort.
---
Caterers ?
Like our kitchen and would be part of the Franco- Peruvian team ?
Miraflores is recruiting restaurant room.
Send your CV and COVER LETTRE: recrutement@restaurant-miraflores.com